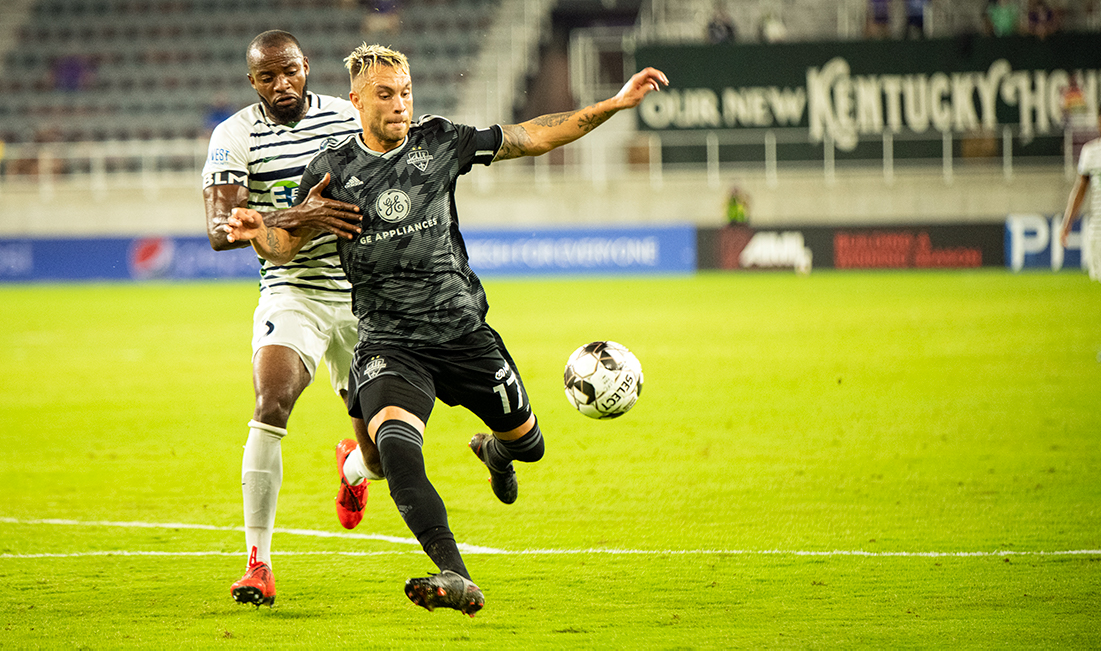 Photo by Connor Cunningham
The USL Championship on Monday confirmed its format for the 2020 Championship Playoffs, adding competition details to those previously announced upon the league's return to play in July.
The 16-team structure will remain in in a regionalized single-elimination bracket, with the four group winners in each conference earning hosting rights for the Eastern and Western Conference Quarterfinals. Following the opening round, hosting rights will be determined by regular season record.
With four games remaining, Louisville City FC (7-3-2, 23 points) sits atop Group E and in provisional position to host. Indy Eleven (7-4-1, 22 points) is a close second. The two sides meet at 7 p.m. Wednesday inside Lucas Oil Stadium looking to keep their distance from third-place Saint Louis FC at18 points.
Following the recommendations of the USL's Competition Strategy Committee, teams will see no less than four days between games should they advance. In the case of a postponement, the rescheduled match would need to take place within 48 hours of the original kickoff.
Additionally, a four-day game window (Thursday-Sunday) will be employed for each of the first three rounds of the postseason. As in previous seasons, at least a five-day window will remain in effect for the 2020 USL Championship Final to allow flexibility for broadcast purposes.
2020 USL Championship Playoffs Dates
• Conference Quarterfinals – October 8-11
• Conference Semifinals – October 15-18
• Conference Finals – October 22-25
• USL Championship Final – TBD