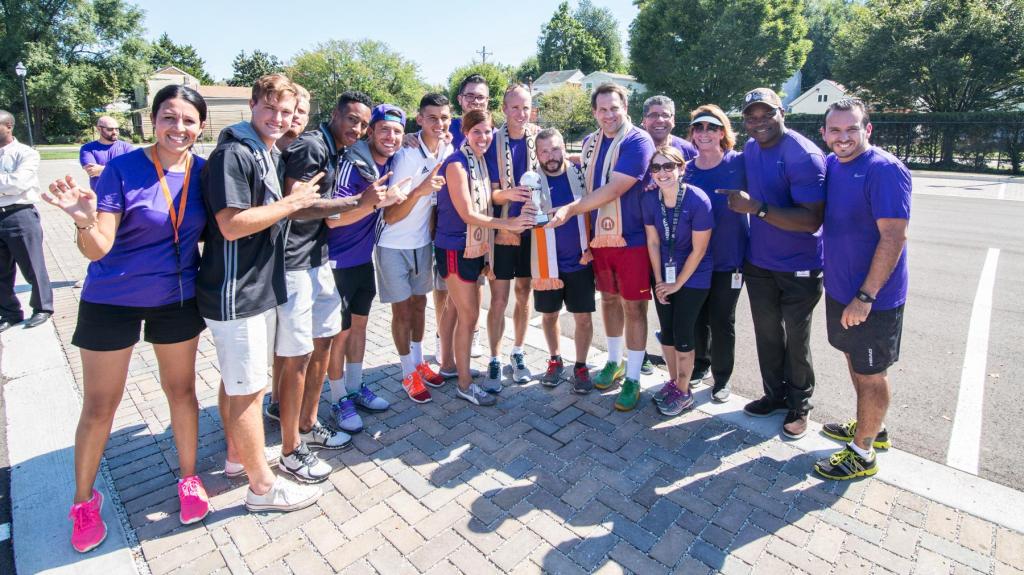 Louisville City FC's goal on the field is to play hard and win, while off the field, we strive to contribute to Louisville and its surrounding communities, engaging new and existing fans and showing support for partners.
In recent years, Louisville City FC has made significant strides in improving community outreach. Appearances before the COVID-19 pandemic totaled more than 2,000 hours a year across youth development, direct-service programs to under-served communities, player- and coach-run clinics, visits to local schools and hospitals, giving back to our non-profit organizations, and working alongside our sponsors to put a stamp on the Louisville community.
We look forward to providing more opportunities to engage with the community in the years to come.
---