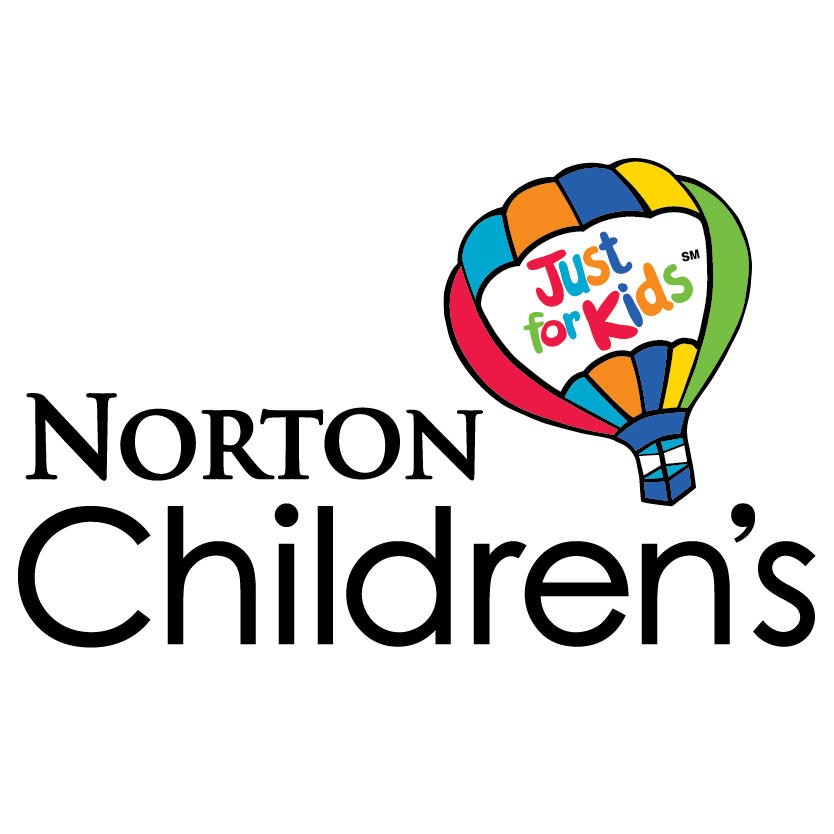 Throughout the season, Louisville City FC and Norton Children's come together to recognize the young Superheroes in our community. Despite the obstacles in their way, our Superheroes of the Game live life to the fullest and we are proud to partner with Norton Children's to highlight their inspiring stories.
Check out our Superheroes below! To learn more about the incredible work that Norton Children's does for families, go to www.nortonchildrens.com.
August 12, 2023: Titas Verhey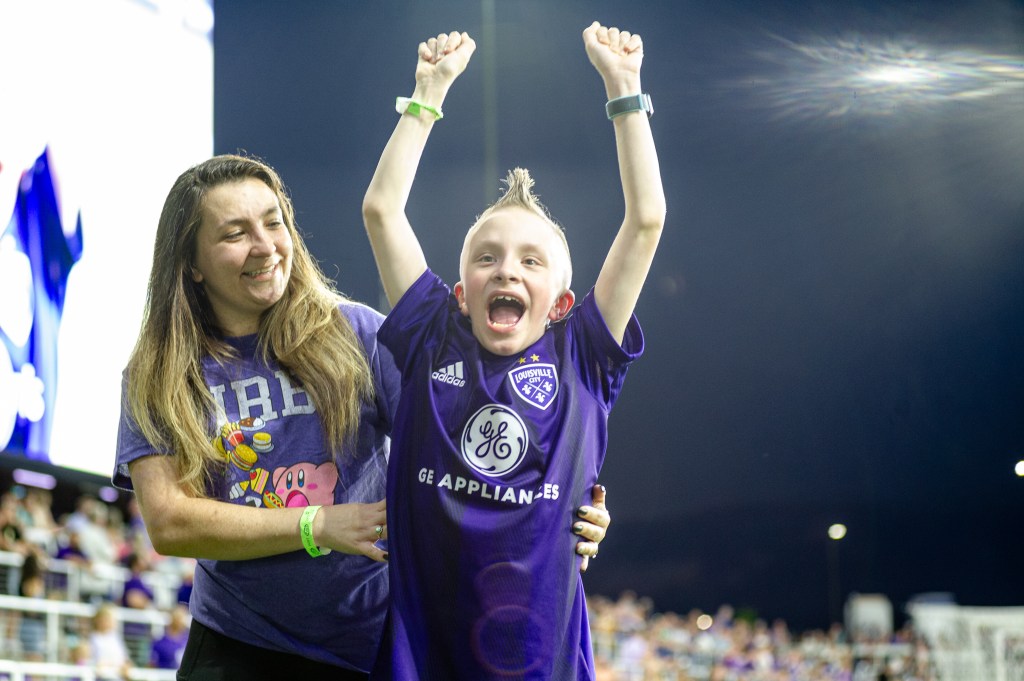 In 2022, doctors with Norton Children's discovered that Titas had a rare brain tumor that accounts for only 4 to 6 percent of all brain tumors in children. Titas is currently receiving chemotherapy treatments at Norton Children's Cancer Institute. The boys in purple were able to meet Titas and the club was so impressed by both his jovial spirit and tenacity that he was named our honorary captain and signed to a one-day contract!
June 24, 2023: Erik Martin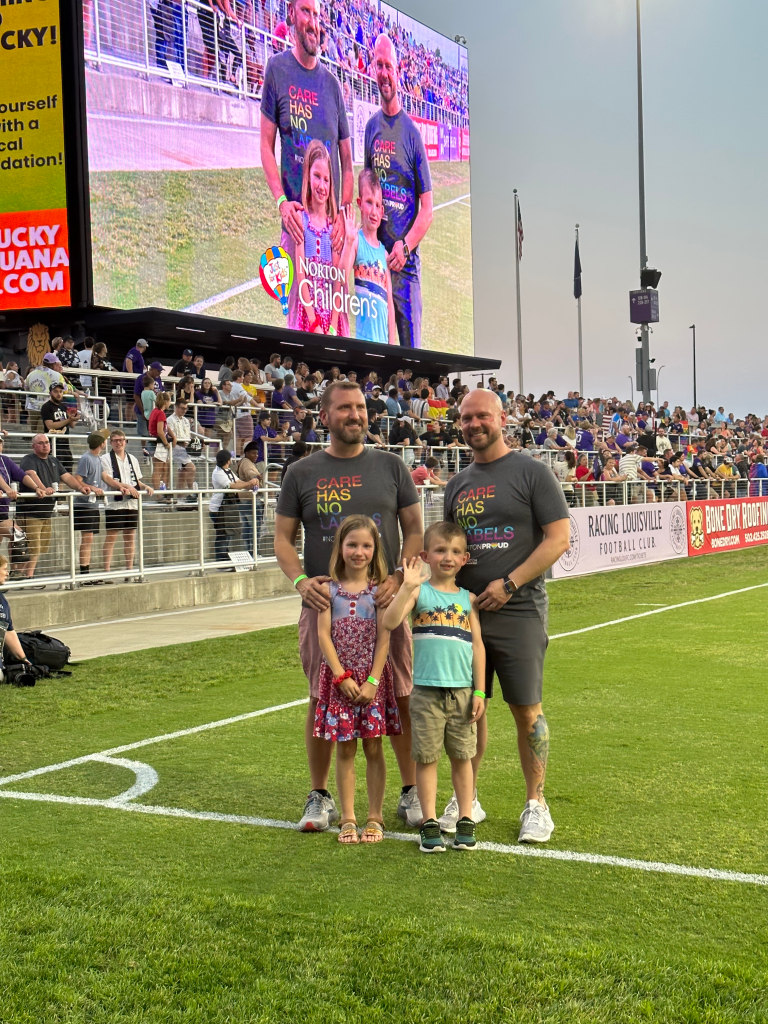 Erik Martin is the Vice President and Chief Nursing Officer at Norton Children's Hospital. His role at the children's hospital is to provide oversight for nursing care, quality, and experience for all the kids they serve from Louisville and the entire Kentuckiana region. Erik was joined on the field by his husband Brandon and children Jax & Lexi. Norton Children's focuses on inclusivity, acceptance and believes that every child deserves exceptional care and that "Care Has No Labels."
May 24, 2023: Gavin Hartlage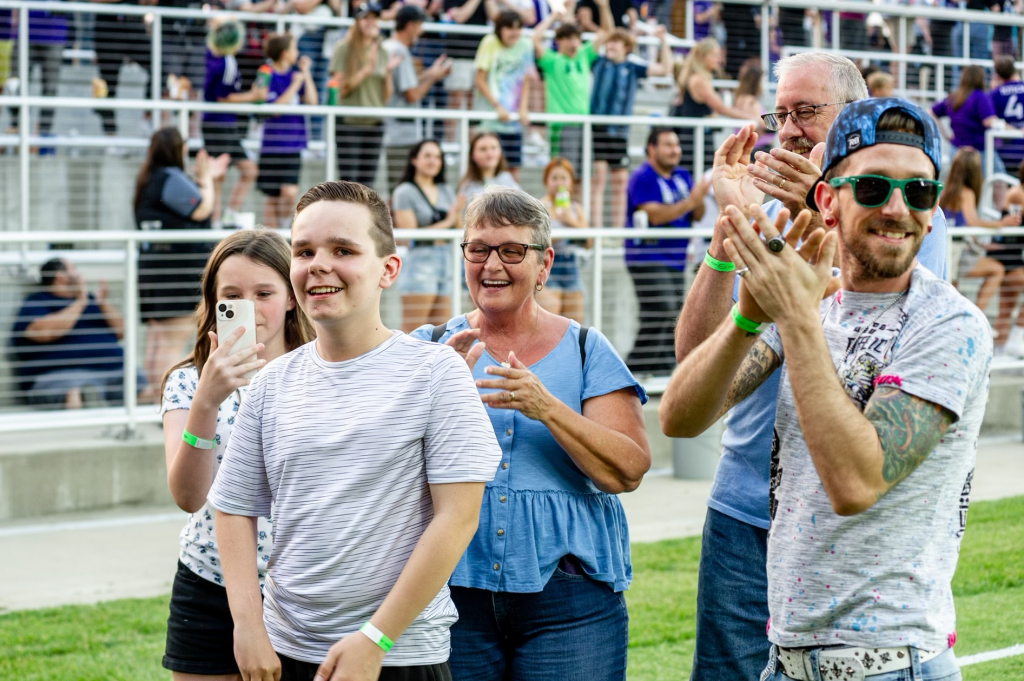 After sustaining a traumatic brain injury during a car accident at just 5-years-old, Gavin suffered two strokes that left him unable to walk, speak or have any motor skills on the right side of his body. But following his care from doctors and staff at Norton Children's Neuroscience Institute, today Gavin is a thriving 14-year-old who is described by his grandmother as "having an infectious way of loving others."
April 15, 2023: Thomas Norris
At just 11 days old, Thomas Norris was diagnosed with a heart condition called Dilated Cardiomyopathy at Norton Children's Heart Institute. Now at 9-years old, Thomas is currently waiting for a heart transplant. Despite his condition, Thomas is a straight-A student, loves to build LEGO sets and play Super Mario Brothers. He loves to watch soccer and got to spend his first time at Lynn Family Stadium walking out with the team before kickoff.
October 29, 2022: Matthew Scott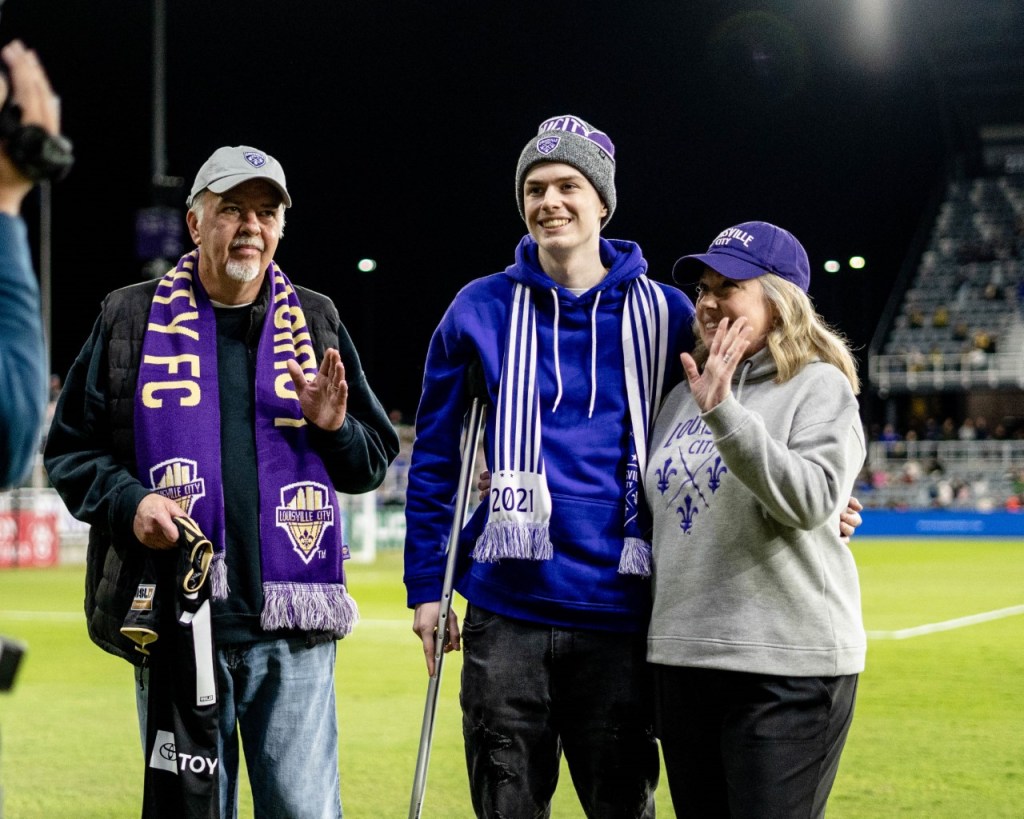 In April 2022, 17-year old Matthew Scott was diagnosed with medulloblastoma, a type of brain cancer. He completed six weeks of radiation at Norton Children's Cancer Institute and is undergoing nine cycles of chemotherapy. He also is doing physical and occupational therapy, and we share in his positive outlook toward beating his brain cancer. Matthew has a true passion for soccer and has played for the Ballard High School soccer team for four years.
September 17, 2022: Boone Fox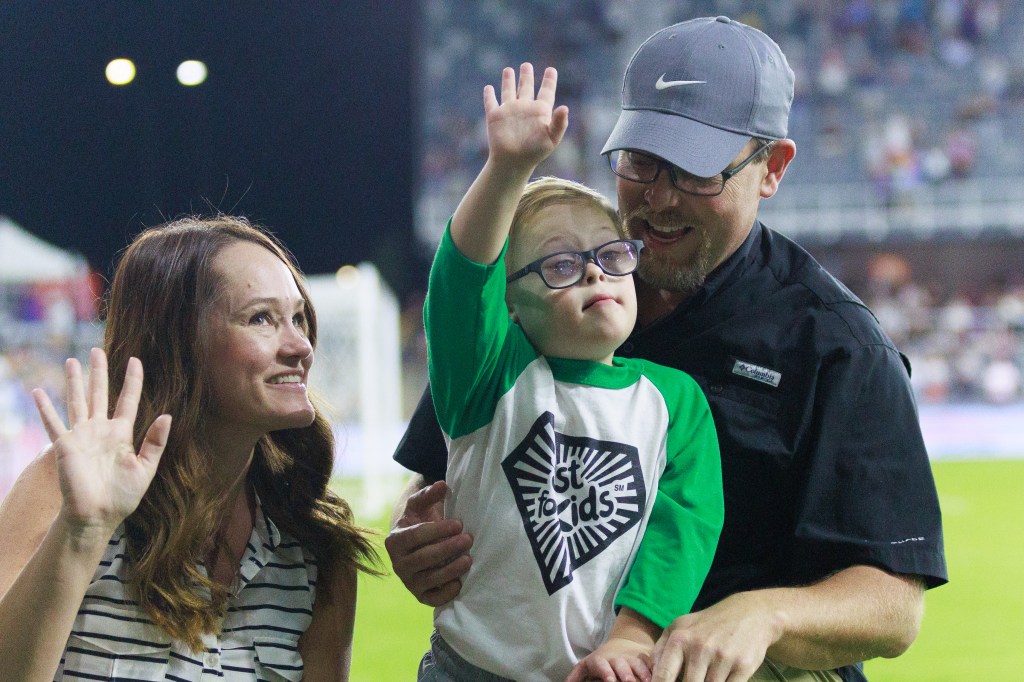 5-year-old Boone Fox was diagnosed with leukemia at 2 years old and spent nearly a year and half at Norton Children's Cancer Institute enduring intense chemotherapy. His infectious spirit captured the hearts of his amazing nurses and providers at Norton Children's and they were each welcomed into the BIG BOONE NATION. Today, nearly three years post-treatment Boone is a happy and healthy kindergartener who loves golf cart rides, helping his grandpa feed the cows, and camping with his family.
August 6, 2022: "Super Drew" Esposito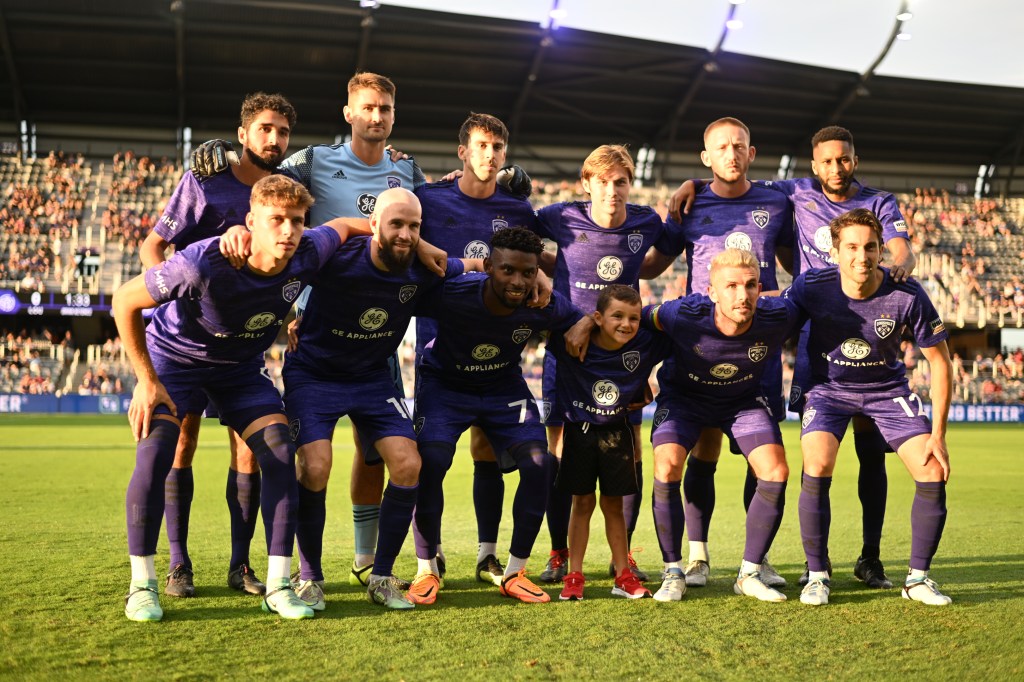 Super Drew was diagnosed with a brain tumor at Norton Children's in December of 2018 and underwent three rounds of chemotherapy and two bone marrow transplants to fight his cancer. 150 days later, Super Drew went into remission, and we are happy to report that he has remained in remission since August 2019. LouCity was so impressed by this young man's perseverance and tenacity that we not only named him our Honorary Captain for the game, but we also signed him to a one-day contract!
June 18, 2022: The Shell Family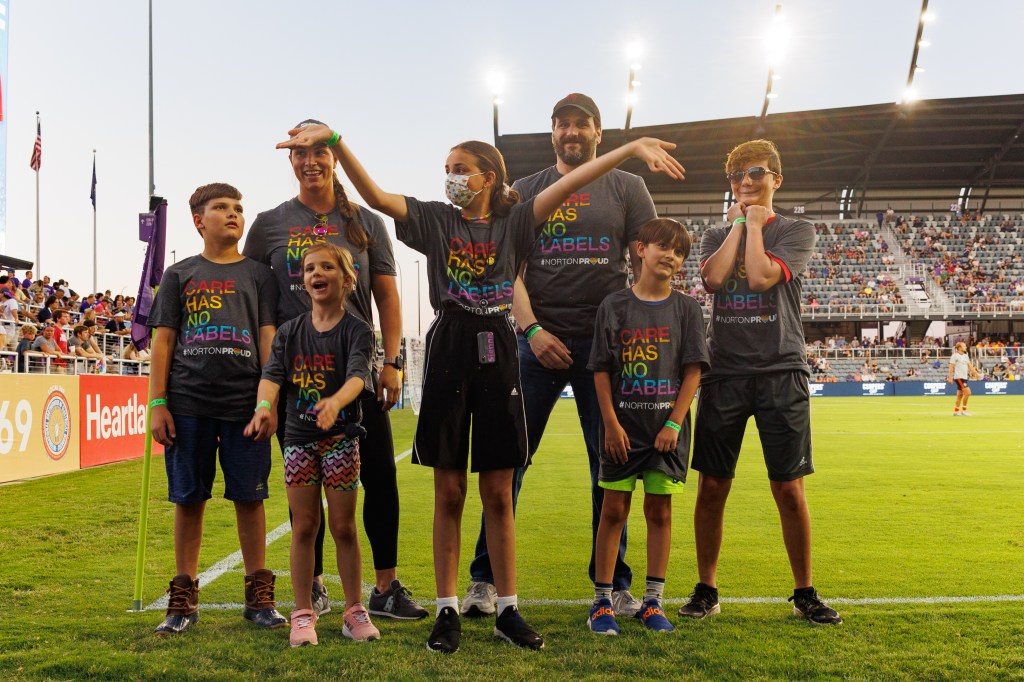 Norton Children's is proud to be a pediatric healthcare provider that focuses on inclusivity and acceptance of all kids. Norton Children's has worked with the Shell family to manage their physical and mental growth. Today, we are proud to recognize this family as they truly reflect the essence of Norton Children's mantra that "Care has no labels".
May 25, 2022: Henry Miller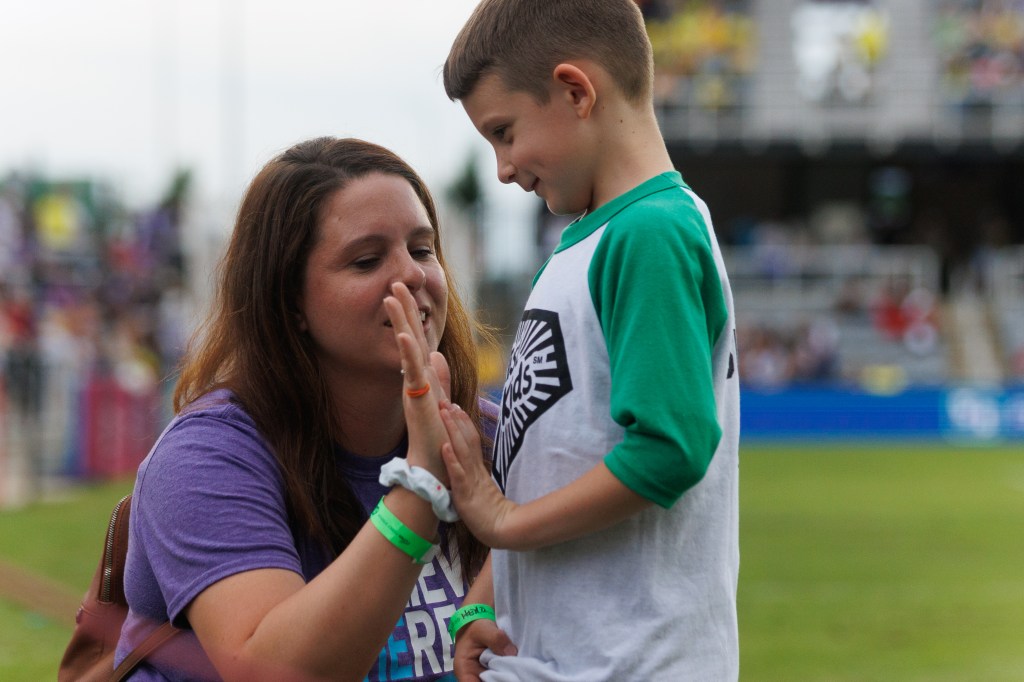 At just 5-years-old, Henry was diagnosed with a hole in his heart. Thankfully, almost a year ago he had open heart surgery to close the hole. Today, Henry is a thriving 6-year-old who is very artistic and loves to paint and draw. He is a big runner and ran his first cross-country race just 3 months after his surgery! Henry also just reached a big milestone – he graduated kindergarten!
May 21, 2022: James White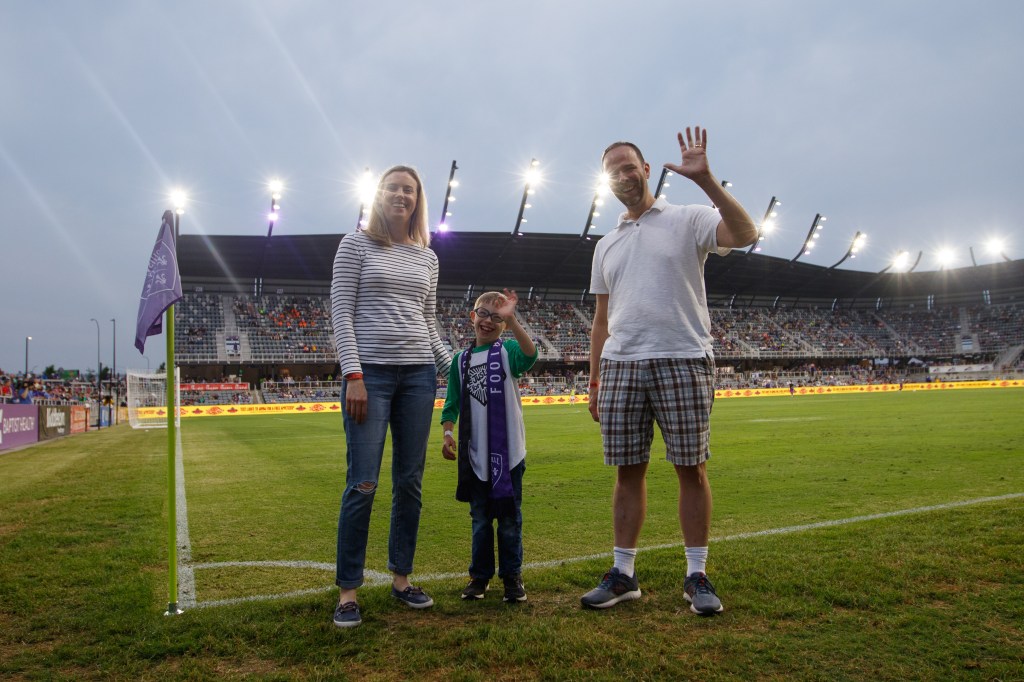 James was born with Trisomy 21, commonly known as down syndrome, but today he is a thriving 9 year old who is finishing up third grade. James is an avid sports fan, who can bat right in baseball but kick left in soccer. He also just set a personal record in the 100-meter in his first track meet. He's currently learning to play drums and guitar – to the dismay of his parents. James has such a bright, wonderful outlook on life!
April 30, 2022: James Logan Vaughn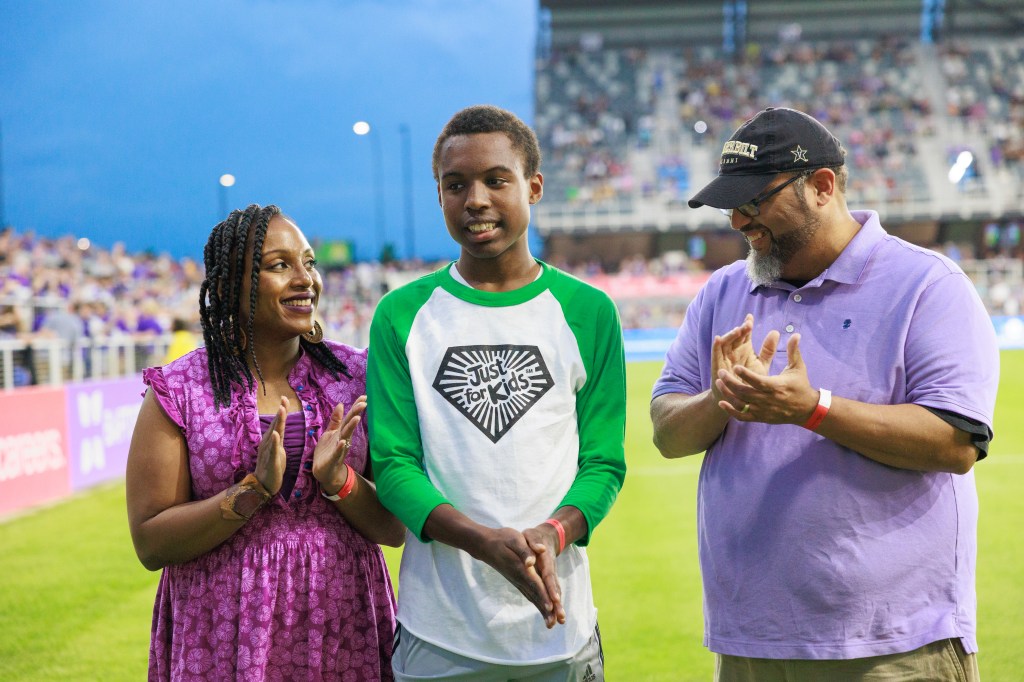 At the age of 5, James was diagnosed with clinical autism spectrum disorder. Despite his disorder, James has immaculate gifts. As a toddler he could recite books and now has a passion for sports, including riding his bike an average of 20 miles per day and even creating video games. His supportive network of doctors, therapists, teachers, along with his family and friends have truly helped shape James into the young man he is today.
March 19, 2022: Felix Lewis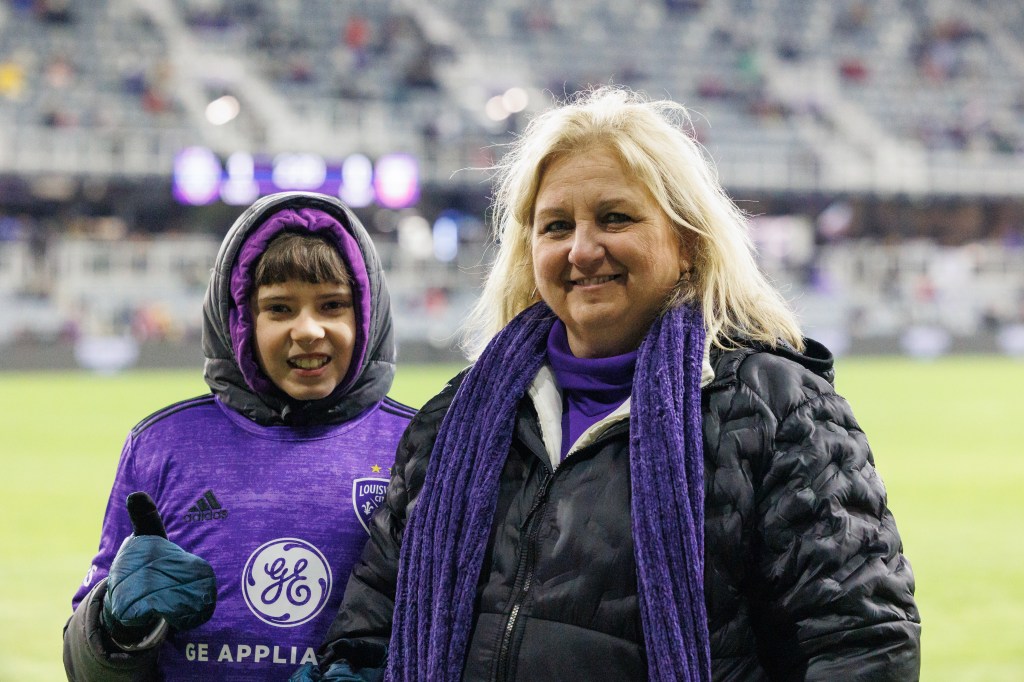 On his ninth birthday three and a half years ago, Felix was diagnosed with osteosarcoma in his left leg. A 16-hour surgery followed by nine months of chemotherapy at Norton Children's Cancer Institute saved his leg, and his life. Today, we are happy to report he is in remission!