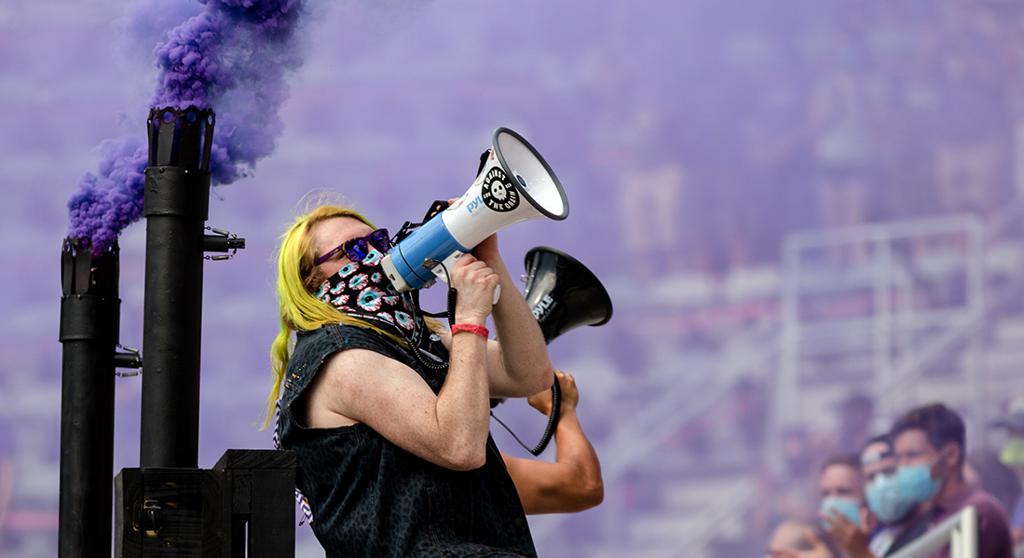 Louisville City FC supporter groups have created one of the most unique and enjoyable match environments in United Soccer League. Recognized Supporter Groups have certain privileges that are approved by the Club, such as the use of flags, tifos, instruments and controlled smoke, to assist in building a memorable home match atmosphere.
---
To become a recognized supporter group, any group must
• Require a membership fee.
• Have at least 50 paid members, half of whom are Louisville City FC season ticket holders.
• Have an established charter and formal process for electing a minimum of five leadership positions within the group.
• Uphold and enforce Louisville City FC's Fan Code of Conduct.
Any group interested in becoming a recognized supporter group of Louisville City FC can contact the club at info@loucity.com.