Stay Tuned
Live stats and are available for all USL Championship games via our Match Center.
For in-game updates, follow us on Twitter at @loucityfc, and get the latest team news through our official app.
Know Before You Go
LouCity offers a number of ticket packages in addition to single-game options. Visit LouCity.com/tickets for more information.
Run down how to get or share your digital tickets. We encourage fans to access their tickets before arriving to the gate.
Our Lynn Family Stadium box office opens 90 minutes ahead of games.
The Fan Zone at the north/waterfront end of the stadium will open 90 minutes before kickoff. All other stadium gates open 60 minutes before games.
Learn about Lynn Family Stadium policies, from bags to concessions, plus the code of conduct and more. The stadium is a cashless facility.
Ride share and taxi drop off/pick up are located on Adams Street near the corner of Cabel Street. Staging of vehicles will not be allowed.
Reminder: Lock your doors and place valuables out of sight when parking at public events.

Parking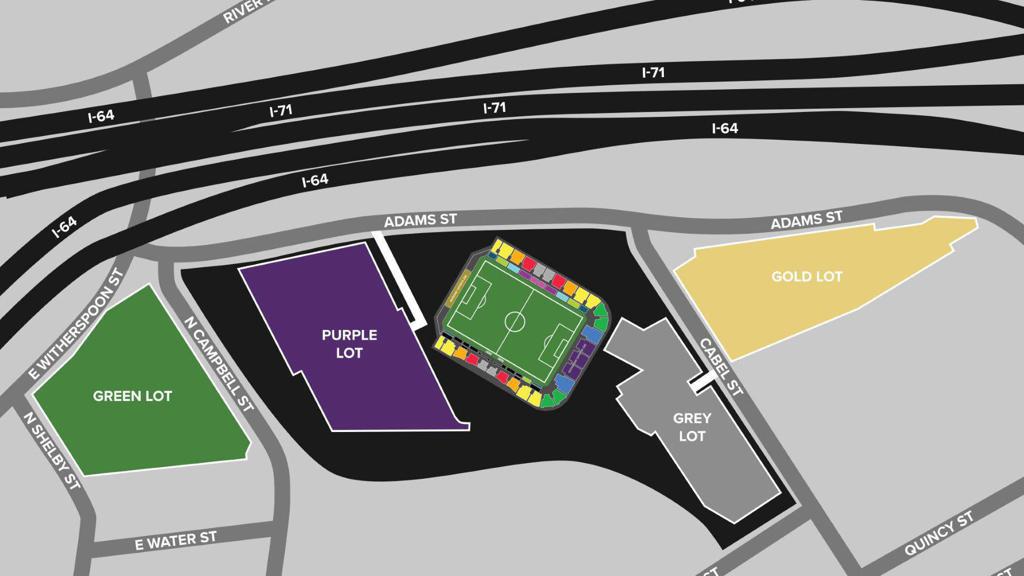 There are four pre-purchased surface parking lots at the stadium. Purchase parking here, and check out recommended arrival routes to avoid traffic.
Gold Lot is located off of Adams on the East side of the stadium.
Gray Lot is located off of Cabel on the Southeast side of the stadium.
Purple Lot is located off of Adams on the Northwest side of the stadium.
Green Lot is located off of Witherspoon on the Northwest side of the stadium.
The Gold Lot — where tailgating is encouraged under these guidelines — opens at 10 a.m. on game days. The Gray and Green lots opens four hours before gates, and the Purple Lot opens an hour before gates.
Entry
The Fan Zone at the north/waterfront end of the stadium will open 90 minutes before kickoff. Enter at Gate 5 for a $2 beer happy hour (from 90 minutes to 30 minutes out), inflatables, lawn games, mini pitch soccer and sponsor activations.
All other gates open 60 minutes prior to game time. Lynn Family Stadium box offices are located outside of Gates 1 and 6.
Fan Zone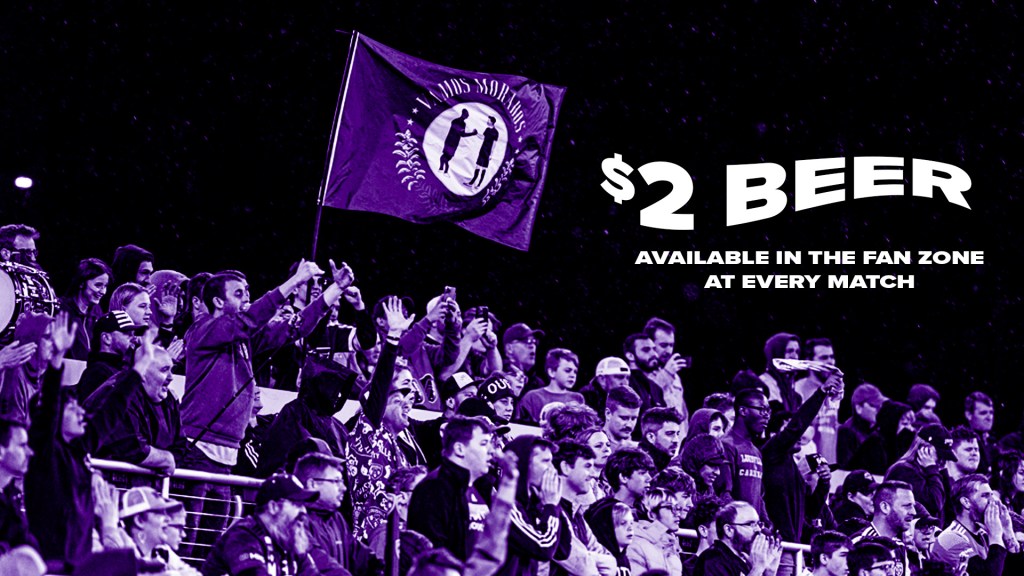 Opening 90 minutes before kickoff at the north/waterfront end of Lynn Family Stadium, the Fan Zone — enter at Gate 5 — includes entertainment for all ages: inflatables, lawn games, mini pitch soccer and sponsor activations. Also get $2 beers in the Fan Zone from 90 minutes to 30 minutes before kickoff.
Team Store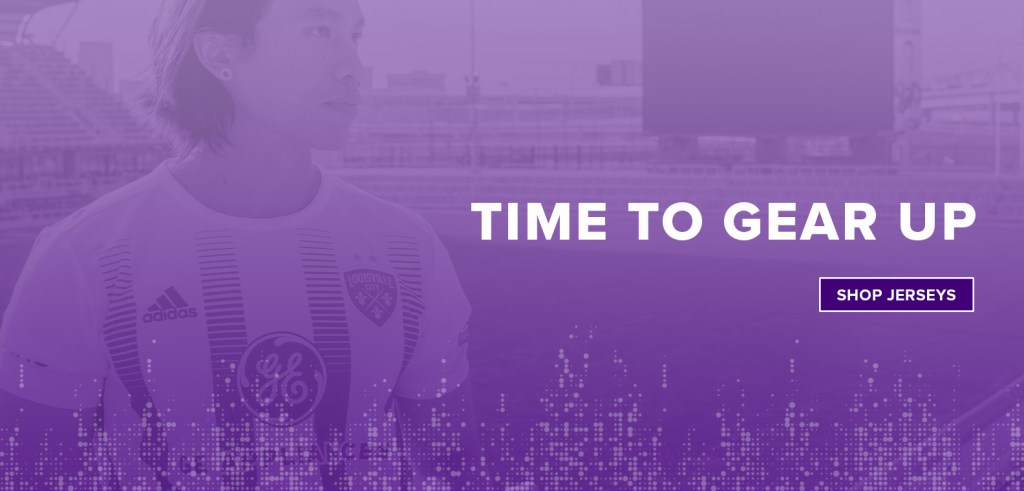 Lynn Family Stadium's Team Store — regularly open 10 a.m.-6 p.m. Monday through Saturday — will close to the public two hours before kickoff. The store will re-open to ticket holders an hour before games start in addition to merchandise kiosks set up around the stadium concourse. Visit Shop.LouCity.com for team gear 24/7.
When we win, you win!
We're partnering with Wendy's to celebrate all Louisville City FC victories with a free small Frosty — no purchase necessary. Simply go to any participating Louisville-Area Wendy's the day after a win and show the club's social media post featuring Wendy's to redeem. Visit LouCity.com/Wendys for a list of participating locations.
Report an Issue
Lynn Family Stadium has the capability to receive text messages from fans who want to report unruly fan behavior or any other issue without leaving their seat.
Text "LouCity" (at Louisville City FC games) or "Racing" (at Racing Louisville FC games) with the issue and location to 69050. A stadium staff member will let you know that we have received your text message and will work to ensure the issue is being addressed.
Severe Weather Policy
In the event of severe weather in the vicinity of Lynn Family Stadium, fans should listen for public address announcements, keep an eye on the video board, and follow the club on social media to receive any pertinent updates.
Should fans be advised to exit the stadium for shelter due to conditions, re-entry will be allowed once the game is scheduled to resume.
Upon a resumption of play, games will restart from where they stopped, preceded by a warmup period. If a game is postponed to a later date, tickets and parking passes from the original date will be honored.
Generally, soccer games go on through rain unless conditions make playing impractical or dangerous.
Regular-season USL Championship games can be declared official after 70 minutes are complete.
Sensory Bags
Please be advised that a coordinated music and light show will follow each home goal. It contains bright, flashing lights that fans with photosensitive epilepsy should be aware of. Sensory bags, courtesy of Brightspring Health Services, are available at Guest Services outside section 115.