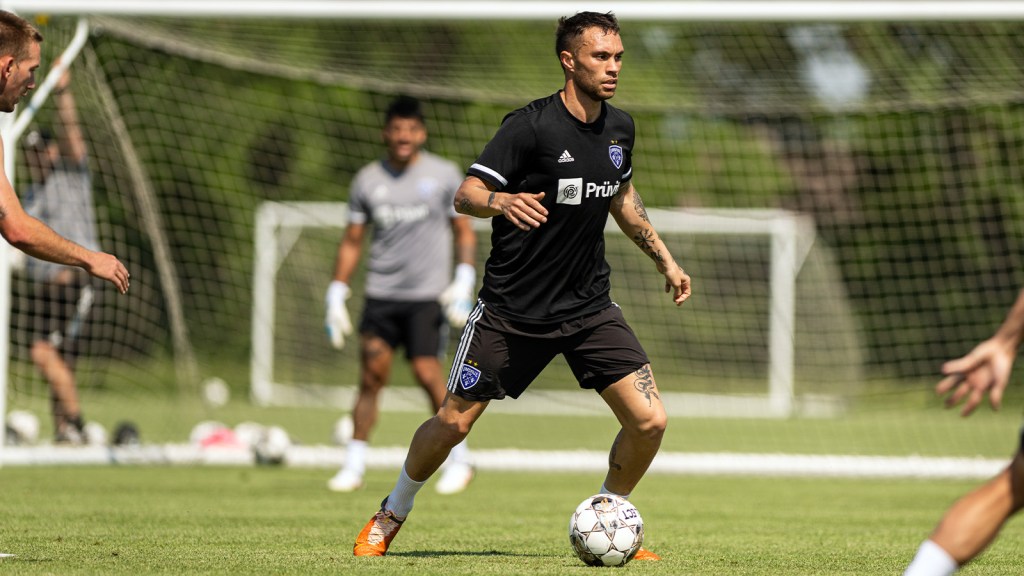 Louisville City FC striker Cameron Lancaster will make Sunday's USL Championship Final his first start since May 28 and second overall this year.
Having missed most of the year first with a hamstring and later a groin injury, Lancaster replaces forward Wilson Harris, who is carrying a knock heading into an 8:30 p.m. ET kickoff against San Antonio FC. Harris, however, is available off the bench.
LouCity looks to be going three at the back at Toyota Field, where Wes Charpie, Sean Totsch and Josh Wynder start in defense. Regular full backs Manny Perez and Amadou Dia will work the flanks with Ray Serrano and Enoch Mushagalusa on the wings.
USL Championship Golden Glove winner Kyle Morton returned to training this past week, but coach Danny Cruz has given the nod between the posts to Danny Faundez, who will look to continue an impressive run of form off last weekend's clean sheet in the Eastern Conference Final.
As for how long Lancaster can play, and where City will turn if he's not fit for 90 minutes, stay tuned…
Team sheet vs. San Antonio FC
18 — Danny Faundez
6 — Wes Charpie
4 — Sean Totsch
66 — Josh Wynder
3 — Amadou Dia
12 — Tyler Gibson
36 — Paolo DelPiccolo
21 — Ray Serrano
15 — Manny Perez
77 — Enoch Mushagalusa
17 — Cameron Lancaster
Substitutes: 24 — Parker Siegfried, 19 — Oscar Jimenez, 7 — Napo Matsoso, 8 — Carlos Moguel Jr., 23 — Elijah Wynder, 10 — Brian Ownby, 14 — Wilson Harris