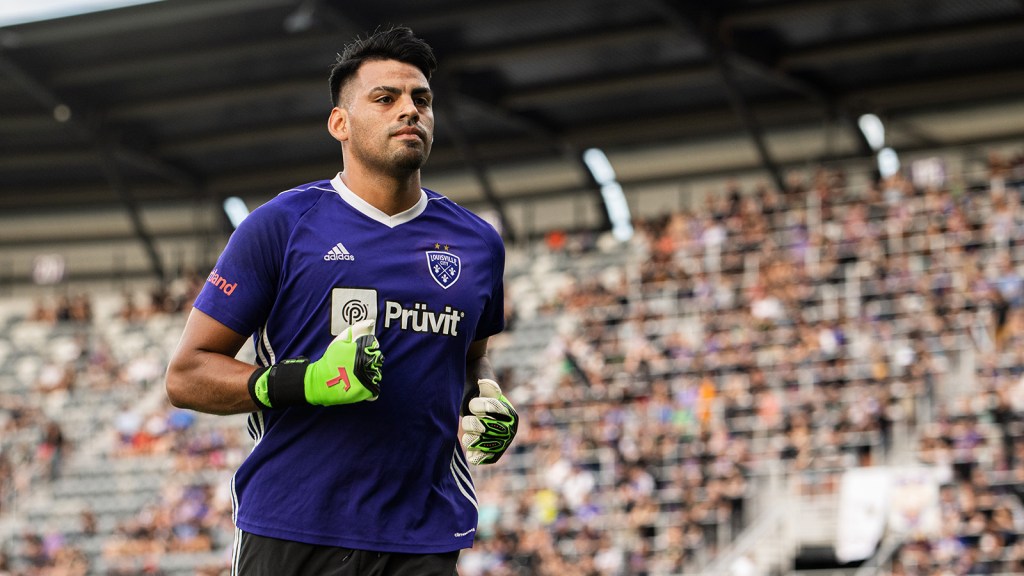 Louisville City FC will host open tryouts Jan. 21 and 22 ahead of its 2023 season as the USL Championship power looks to continue its tradition of discovering overlooked talent.
Most recently, goalkeeper Danny Faundez, who earned a contract out of this year's tryouts, went on to make nine appearances between the posts, including the playoffs en route to LouCity's Eastern Conference title.
Registration is open here at a cost of $175, with sessions to be held on a Saturday and Sunday at the Lynn Family Sports Vision & Training Center, 801 Edith Road. Those 18 and older pursuing a professional soccer career are eligible.
"This is a great opportunity for us to identify talent here in our own environment," said head coach Danny Cruz. "We have shown as a club that this event is important to us, and we take it very seriously. Our goalkeeper throughout the playoffs was identified in these same open tryouts, and he played an important role in the success we had this season.
"We are looking for players that we believe fit Louisville City both on and off the field, plus give prospects the valuable experience of being evaluated in a professional setting.
Tryout sessions will be conducted outdoors on turf fields. Players are expected to bring the gear necessary to compete, including personal water bottles.
Along with Cruz, members of LouCity's staff — assistant coach Simon Bird, goalkeepers coach Scott Budnick and youth academy directors — will be on hand to evaluate talent.
Participants can email the club's director of operations, Jason Israel (jisrael@loucity.com), with any questions.