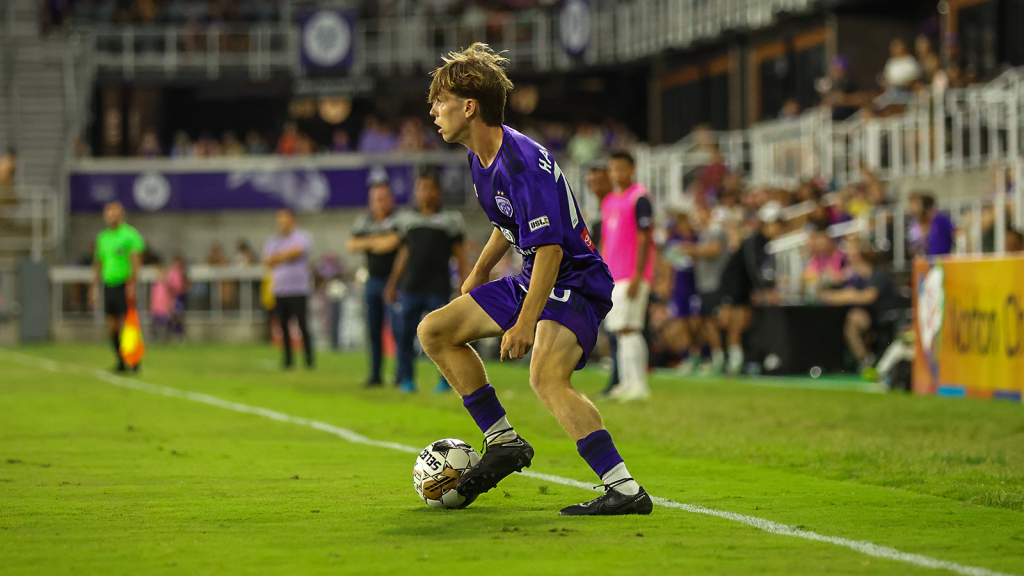 The 2023 6th vs. 7th Region Senior All-Star Game for boys soccer will take place at 2 p.m. Saturday, November 4, at Louisville Collegiate's new turf field at 4601 Champions Trace Ln.
Louisville City FC has joined as presenting sponsor for the game as it enters a second year. The event will feature 36 senior players from the Louisville area, with 12 of those invited also members of the LouCity Academy. Admission is free to the public, and fans are welcome to bring lawn chairs.
Local journalist Chris Mattingly founded the 6th vs. 7th Region Senior All-Star Game won last year by the 7th Region in a penalty shootout.
"I've always felt like high school soccer does not get the attention that it deserves," Mattingly said. "So why not be the one to kickstart an event like this? Some of these players can use the game as a showcase to jump to the next level. Others can take pride in representing their schools for a final time. Many thanks to everyone who has helped out putting together this great event."
Mario Carrillo (Butler), Jacob Teasley (Fern Creek), Campbell Morris (Male) and Andy Schulten (St. Xavier) will serve as this year's coaches.
"Coach Teasley and I are really looking forward to the second edition of this game," Carrillo said. "Last year's game was extremely competitive. It should be another fun game this year."
"Collegiate Athletics is excited to host the second annual 6th Region vs 7th Region All-Star Game," said Collegiate athletics director Paul Augustus. "It is a great event to bring seniors from all around the city together for one final match of their high school careers. The spirit and energy around the game last year was terrific and we're looking forward to building off that this year."
6th Region Roster
Stephen Chavez-Varela (Moore)
Curtis Craig (Whitefield)
Elie Gisobizo (Iroquois)
Roman Gurung (Fern Creek)
Daniel Gutierrez (Fairdale)
Jayse Hardesty (Holy Cross)
Mustafe Ibrahim (PRP)
Demba Jawo (DeSales)
Trey McCoomer (DeSales)
Victor Mejiar Sanchez (PRP)
Ethan Mueller (Bullitt East)
Benit Mulume (Butler)*
Amadou Ndao (Moore)*
Bryan Rodriquez (Southern)
Annibal Torrelba (Fern Creek)
Pepe Valle (Butler)*
Dylan Walker (Fairdale)
Maverick Waters (Bullitt Central)

7th Region Roster
Ali Abdalrahman (Male)*
Parker Abma (Manual)
Ali Alkhabi (Brown)
Ben Beauerle (Trinity)*
Trip Campbell (St. X)*
Jafet Figueroa (Collegiate)*
Mark Fister (Ballard)*
Bo Hamilton (Highlands Latin)
Nick Harshaw (Collegiate)*
Baxter Hurt (KCD)*
Silas Mays (Manual)
Isac Negede (Francis Parker)
Max Newman (St. X)*
Griffin Poynter (Atherton)
Danny Sweeney (Highlands Latin)
Jacob Tyler (Trinity)*
Keaton Wells (Ballard)
Dylan Wilde (Eastern)
* = LouCity Academy player