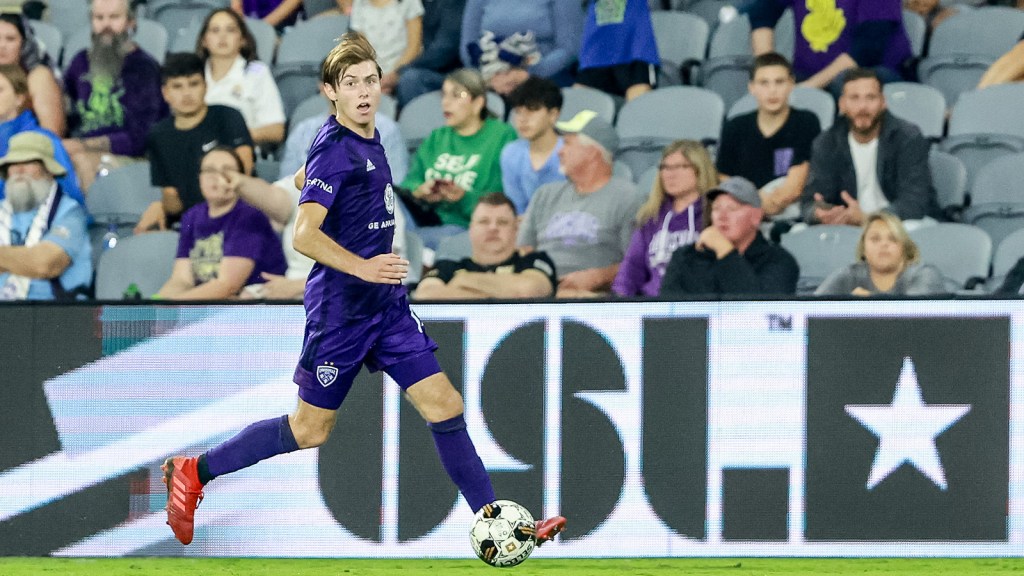 By Chris Mattingly
In front of 11,121 fans Saturday at Lynn Family Stadium, Willson Harris proved again what he can do at full strength for a Louisville City FC team that could use his finishing touch.
With LouCity making a push toward the USL Championship Playoffs, Harris netted his seventh goal of the season in just the fifth minute of an eventual 1-0 win over San Diego Loyal SC.
It marked City's second-fastest goal of the season, with the first scored by Niall McCabe at Orange County SC in the season opener. Harris has also scored in consecutive matches now for the second time this season — the other being in 1-0 wins over Detroit City FC and San Antonio FC back in April.
After tallying a career-high 15 goals last year, Harris missed the start of this season due to a head injury, then sat out again during the summer while healing up from another ailment.
"I'm definitely feeling a lot more like myself and really happy with the way I am playing and just feeling every day in training and in games now," Harris said Saturday.
The 23-year-old moved to LouCity from the Sporting KC organization. He's a former USL Championship Young Player of the Year winner known within the LouCity locker room as much for his high pressing ability and work rate as his scoring.
Two games back, Harris carried a lengthy dribble before hitting the back of the net to equalize just 24 seconds into the second half of a game against the Tampa Bay Rowdies.
"He put in a shift today. He put in a shift last week defensively against Tampa as well," coach Danny Cruz said. "He's a big piece of what we want to do here and how we want to play, so I was proud of him to get the goal."
Cruz called Harris' finish against San Diego the product of a team goal. LouCity turned San Diego over in its own half, and Brian Ownby serviced a cross to Jorge Gonzalez at the center of the box. Gonzalez saw his initial header saved before Harris knocked in the second chance.
"I think it's back to the basics back to working as hard as I can," Harris said, "and I know the team is working as hard as they can to score goals, so I think its's just about patience and timing and its all going to come together."
The boys in purple are fourth on the Eastern Conference table heading into an away game Wednesday against Miami FC with the ability to clinch a spot in the playoffs with a victory.
"I'm really liking the way we're playing right now," Harris said. "We're a very ambitious team, and we always want to win. I think everyone in that locker room would say we're on the right track."