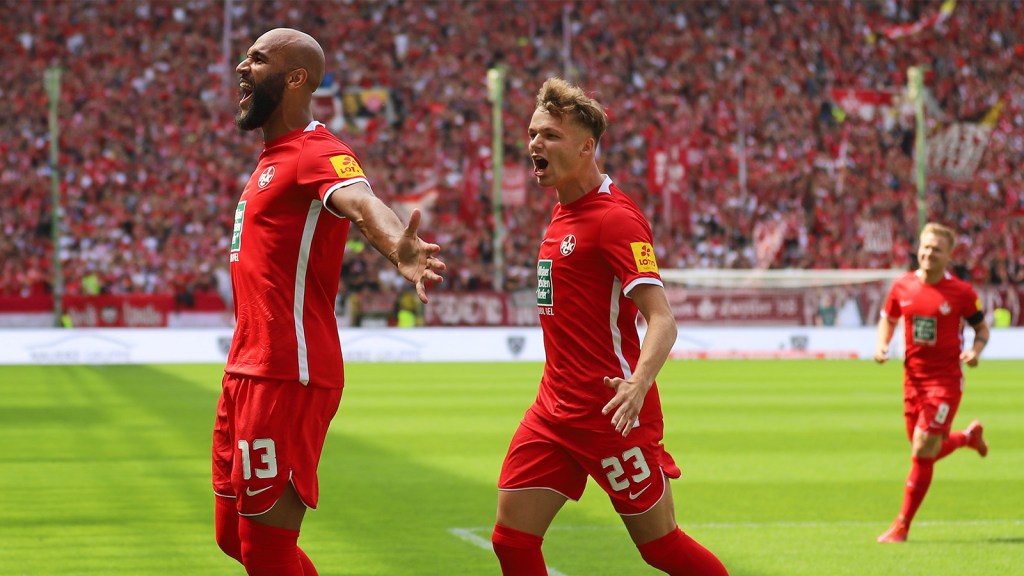 Louisville City FC will host its first-ever international friendly this summer when storied German club FC Kaiserslautern visits Lynn Family Stadium for an 8 p.m. kickoff on Wednesday, June 21.
A member of the 2 Bundesliga, Kaiserslautern sits fourth on the table and is a candidate for promotion back to the higher-division Bundesliga at the 2022-2023 season's halfway point. FCK has won numerous top-level titles since its formation in 1900, most recently in 1997-1998.
LouCity season ticket members will receive emailed communication on first right to tickets. The general public can purchase when single-game tickets for the rest of City's 2023 matches go on sale Feb. 28.
Those who buy tickets to LouCity-FCK will receive a discount to any other friendlies scheduled by the club this year. New season ticket members will also become immediately eligible to purchase ahead of the public on-sale.
"FC Kaiserslautern is a name I certainly know, and I'm sure most of our locker room does, as a club with great history," said LouCity's head coach, Danny Cruz. "It's exciting to welcome this type of competition to Lynn Family Stadium. Given our facilities and Louisville's reputation as a welcoming town, we intend to put ourselves on the map for more international clubs to visit in the future."
From Rhineland-Palatinate in Germany, FCK was a founding Bundesliga member and played in the first division each year from 1963 to 1996. Along with winning four German titles, the club owns two domestic cups and advanced as far as the UEFA champions League quarterfinals in 1999.
Dirk Schuster, a former German international central defender, newly manages FCK this season. The club's roster consists almost all of German players with leading scorer Terrence Boyd among the exceptions. Boyd, 31, holds dual citizenship and has made 14 U.S. Men's National Team appearances.
FCK maintains an American following thanks to its close proximity to the United States' Ramstein Air Base, headquarters for U.S. air forces in Europe.
"We're looking forward to our training camp in the United States and a game at Louisville City FC," said Thomas Hengen, CEO of FCK. "It will be an interesting challenge from a sporting perspective and hopefully a great atmosphere at Lynn Family Stadium. We are proud to be LouCity's first-ever international opponent."
Onside, a German sports agency, helped make the connection between LouCity and FCK. The visiting squad will be in Louisville as part of its preseason for the 2023-2024 campaign opening at the end of the summer.
While this marks the first friendly of its kind at Lynn Family Stadium, LouCity continues to explore other opportunities to add matchups with international appeal to its 2023 calendar.