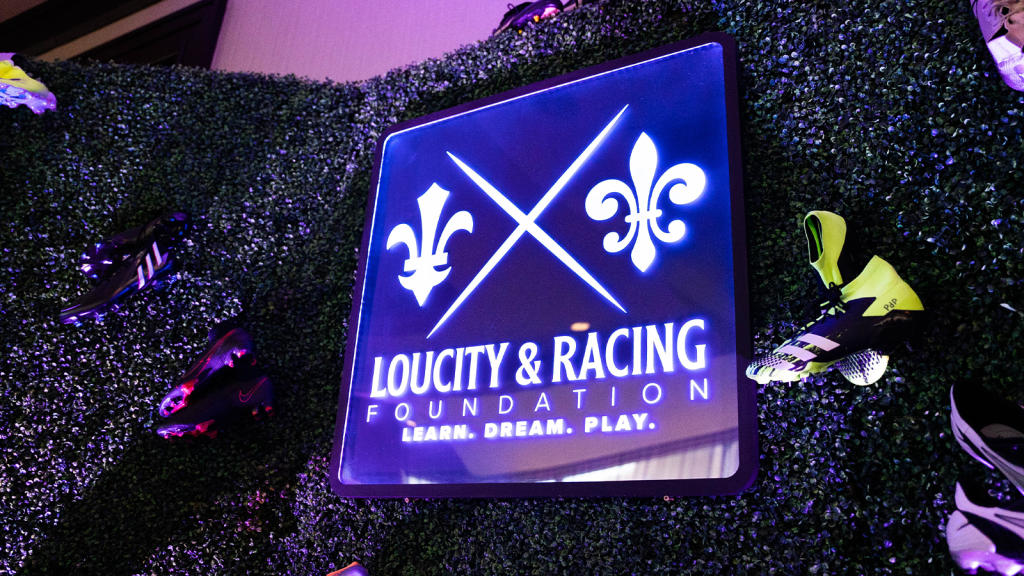 The LouCity & Racing Foundation is committed to ensuring soccer is accessible to all kids regardless of their financial capabilities. We have seen the impact when a child receives their first soccer ball, pair of cleats, or the opportunity to learn and compete. It means something.
In 2022 the Foundation engaged thousands of kids, providing scholarships for camps and our youth academy, distributing free equipment, performing clinics for nonprofit partners and youth organizations, allotting more than 5,000 game tickets, developing and running programming at community centers this summer, and launching a West End Soccer League — to name a few initiatives.
We are mobilizing our efforts and taking soccer into neighborhoods to not only provide soccer instruction but also teach life skills, healthy habits and nutrition. Whether it is a child who just wants to learn the game, a kid who wishes to participate in a soccer camp, or a young person who can perform at the level of a youth academy team, they all deserve the opportunity.
As we approach the holiday season, we want to make you aware of two ways to support the Foundation.
Donor Recognition Offerings: Special offerings are available to show your support for the Foundation's mission and be recognized in the Lynn Family Stadium. Check out the different opportunities at https://donorofferings.givesmart.com.
2023 Soccer Ball: Moving into its second year, the popular, high-energy event will move to the Galt House Hotel as we celebrate hard-fought 2023 seasons of our beloved LouCity and Racing Louisville teams, highlight top performances on and off the pitch, provide guests with the opportunity to interact with coaches and players, spotlight our youth Academy program, and raise dollars to support the Foundation. Get your best pair of kicks/sneakers ready for an event unlike any other. See the following link for offerings and reserve your place now: https://tinyurl.com/soccerball2023.
Please direct any questions to the LouCity & Racing Foundation's executive director, Jeremy Jarvi, at jjarvi@loucity.com or 502-648-6241.
Thank you for your support!
The LouCity & Racing Foundation is a 501(c)(3) non-profit organization, Federal Tax ID: 84-4488762. Visit LouCity.com/foundation for more information.