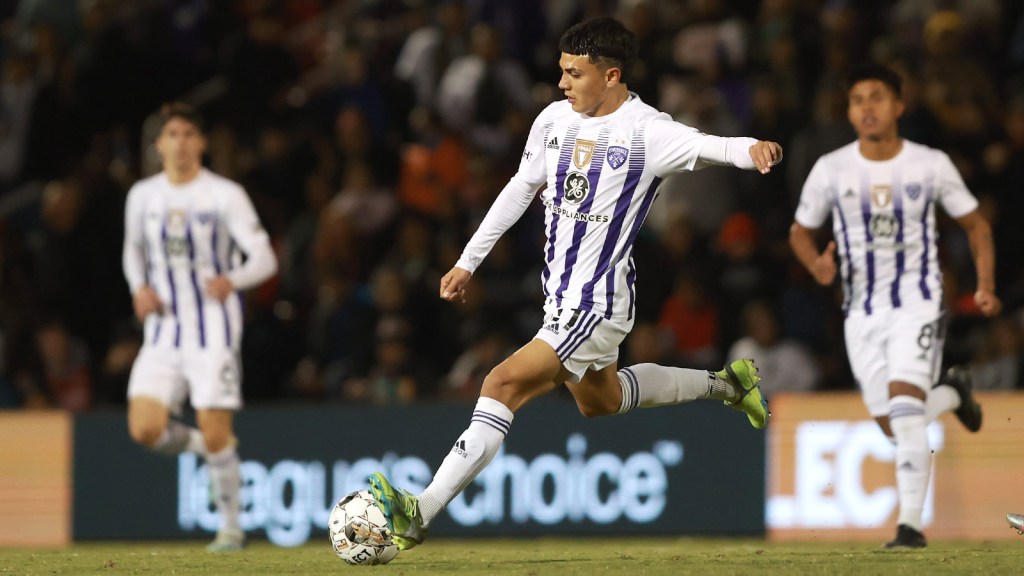 Offseason processes are underway for Eastern Conference title winner and USL Championship Final runner-up Louisville City FC, with the club set to bring back a host of key contributors for the 2023 campaign.
LouCity has exercised contract options to retain the goalkeeping duo of Danny Faundez and Kyle Morton, plus the midfield pair of Carlos Moguel Jr. and Elijah Wynder.
Already under contract were forwards Jorge Gonzalez, Wilson Harris, Cameron Lancaster, Enoch Mushagalusa and Ray Serrano along with defenders Wes Charpie, Owen Damm, Amadou Dia, Manny Perez, Sebastian Sanchez, Ian Soler and Josh Wynder.
Coach Danny Cruz and staff continue to negotiate toward new contracts for other returners with updates to be provided in due time.
The club would also like to thank departing midfielder Napo Matsoso and defender Jan-Erik Leinhos for their time with LouCity. Additionally, midfielder Corben Bone and goalkeeper Parker Siegfried have retired from playing to pursue other career opportunities.
"I am extremely grateful for the time I was able to spend working with Jan, Napo, Corben, and Parker," Cruz said. "Together we achieved so much this year, and I wish them nothing but success moving forward.
"We are very happy with where the roster is headed. We are returning a core group of players that helped lead us to some special moments this year, including an Eastern Conference trophy. We recognize we fell short of our overall objective, and we will look to make additions to the roster to help us do that.
"We are constantly searching for players who we feel will improve the group holistically, but the most important detail that we look at is if a player will fit our culture. This offseason we will continue to work toward a roster build that our club and community can be proud of."
LouCity will enter 2023 — Cruz's second full year as head coach — after setting club records for wins (22) and points earned (72) this past season. The boys in purple advanced to their eighth straight Eastern Conference Final, winning it for a fourth time.
Newcomers led LouCity in goal scoring (Harris, 15) and assists (Dia, 8), while Morton conceded only 0.74 goals per game en route to claiming the league's Golden Glove. City has also seen increasing contributions from youth academy graduates such as the Wynder brothers and Moguel Jr.
In addition to re-signing more returners, Cruz will set out in the coming weeks to secure new additions to the roster.
More information on the 2023 USL Championship campaign, such as the schedule, is expected after the new year. For now, season ticket memberships are on sale by visiting LouCity.com/tickets or calling (502) LOU-CITY during regular business hours.
Current 2023 Louisville City FC Roster
Forwards: Jorge Gonzalez, Wilson Harris, Cameron Lancaster, Enoch Mushagalusa and Ray Serrano
Midfielders: Carlos Moguel Jr. and Elijah Wynder
Defenders: Wes Charpie, Owen Damm, Amadou Dia, Manny Perez, Sebastian Sanchez, Ian Soler and Josh Wynder
Goalkeepers: Danny Faundez and Kyle Morton