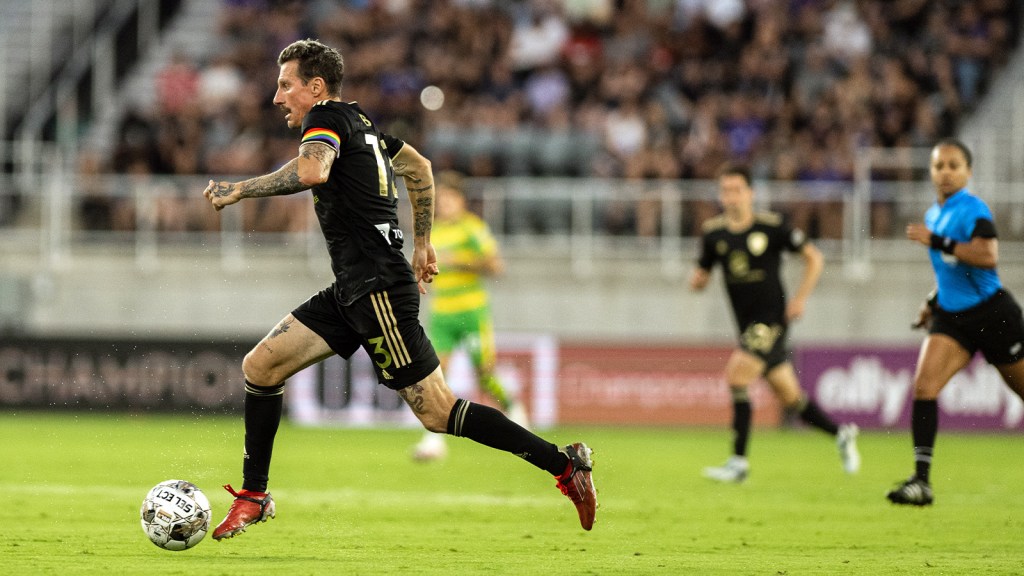 Louisville City FC enters Saturday's Eastern Conference Final with only two differences to the team sheet from a week ago — but they're certainly notable.
In terms of the starting lineup, midfielder Corben Bone is for defender Josh Wynder, signaling LouCity will play with four at the back against the Tampa Bay Rowdies.
Winger Brian Ownby's also in line for his first appearance since Sept. 17. The speedy veteran is available as a substitute but at the cost of striker Cameron Lancaster, who isn't fit to play Saturday.
Outside back Manny Perez will go after being listed as questionable. The squad's other key lineup decision — whether Golden Glove winner Kyle Morton would return from a back injury — was decided earlier in the week. Goalkeeper Danny Faundez will make a third straight start between the posts.
Four in the lineup — Wes Charpie, Bone, Sean Totsch and Paolo DelPiccolo — also started the 2021 conference final against the Rowdies. Oscar Jimenez, Tyler Gibson and Napo Matsoso appeared in that game as well.
Team Sheet vs. Tampa Bay Rowdies
18 — Danny Faundez
15 — Manny Perez
6 — Wes Charpie
4 — Sean Totsch
3 — Amadou Dia
13 — Corben Bone
12 — Tyler Gibson
36 — Paolo DelPiccolo
21 — Ray Serrano
77 — Enoch Mushagalusa
14 — Wilson Harris
Substitutes: 24 — Parker Siegfried, 66 — Josh Wynder, 19 — Oscar Jimenez, 7 — Napo Matsoso, 8 — Carlos Moguel Jr., 23 — Elijah Wynder, 10 — Brian Ownby