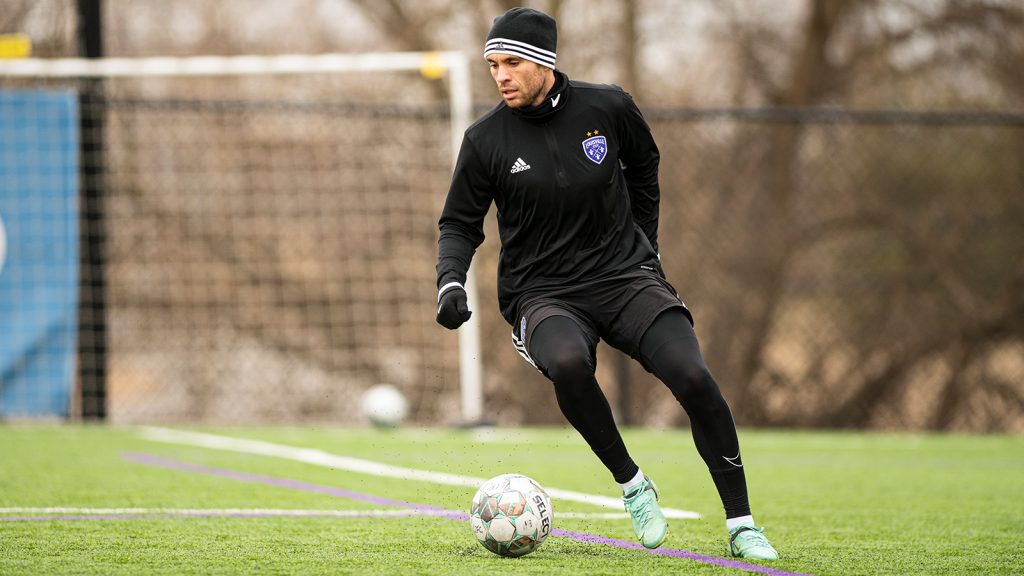 Cameron Lancaster registered a first half brace Wednesday, Jorge Gonzalez scored twice more in the second half and Louisville City FC downed USL Championship rival El Paso Locomotive FC by a 5-2 score in its first open preseason game of the year.
The clubs met at the Kino Sports Complex in Tucson, Ariz., as part as League One side FC Tucson's Desert Classic tournament. LouCity is in the midst of an 11-day trip out west, capping its journey with a visit to play Phoenix Rising FC at 9 p.m. ET Saturday.
"We couldn't ask for a better preseason game," said coach Danny Cruz. "It was a good exercise for the group. They presented some problems that we know we're going to have to look at and continue to look for solutions. But ultimately, we speak to the group a lot about wanting to win in everything we do, so I'm really happy with the result."
Lancaster opened scoring against El Paso in the 24th minute, making the most of LouCity newcomer Ray Serrano's dash up the left side. It resulted in a tap in at the face of goal.
The clubs then exchanged goals just before the halftime whistle. At one end, Lancaster banged a free kick off the cross bar and in. At the other, LouCity goalkeeper Kyle Morton denied a penalty strike before Locomotive FC's Nick Hinds converted the rebound.
El Paso knotted the score with a quick goal to open the second half, but it was all LouCity after Cruz swapped most of his lineup two-thirds into proceedings.
The boys in purple caught Locomotive FC's goalkeeper off his line for a 64th-minute Brian Ownby goal on an open net. Gonzalez quickly followed with his first conversion, a headed corner from Oscar Jimenez, and added another goal in the 72nd minute on the assist from Corben Bone.
Lancaster led LouCity in scoring last season with 21 goals in 28 appearances. Gonzalez, who was on loan to City last season from Major League Soccer's Portland Timbers, signed a permanent deal with the club in the offseason after numbering a trio of goals in 2021.
"Jorge did an excellent job of getting in the box on his goals. Cam had two really, really good goals," Cruz said. "When you look at where the goals come from, we had wide attacking play…The entire group did an excellent job from front to back. I'm glad we scored the goals that we did. We'll certainly address with the group conceding a penalty before halftime — don't want to see that — but room to grow for sure."
Having opened training in late January, LouCity entered Wednesday with the experience of two closed-door games: at MLS' Austin FC and NCAA Division I Grand Canyon University. In addition to the Phoenix game, trips to play Pittsburgh Riverhounds SC (Feb. 26) and MLS Next Pro's St. Louis City (March 5) precede the 2022 USL Championship season's kickoff.
The boys in purple start their campaign March 12 at Lynn Family Stadium, kicking off at 7:30 p.m. against Atlanta United 2. Season tickets, multi-game flex packs and single-game tickets are all on sale by visiting LouCity.com.