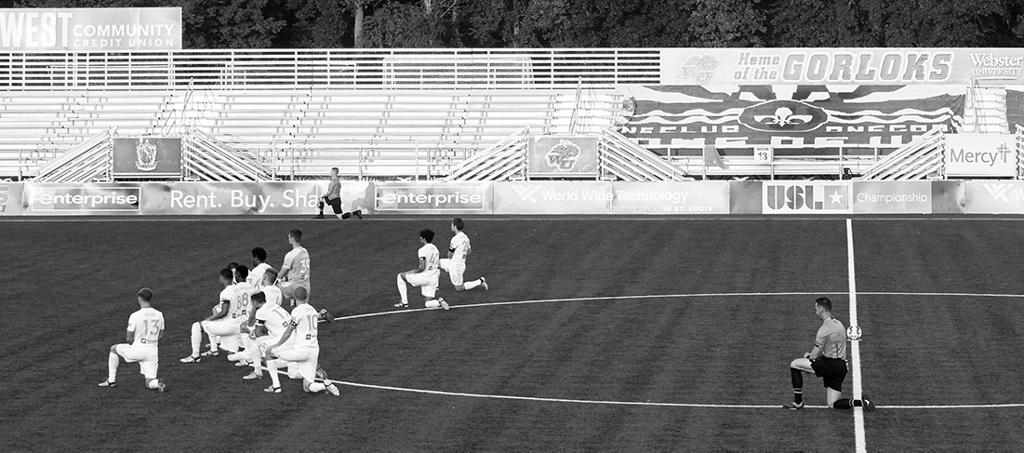 Louisville City FC, Racing Louisville FC, their respective youth academies and Lynn Family Stadium are committed to the fight against racism in any form. Led by the Diversity, Inclusion and Opportunity Committee, our organization has committed to a three-pronged approach to being an ally to the cause of racial justice.
We will focus on educating ourselves and our community on the history of racism and prejudice in our sport, city, and country. We will strive to make our business practices not only fair, but also turn them into a method for lifting up minorities and minority-owned businesses. And finally, we will use the game of soccer and our platform to help the youth across our community see past racial divides and raise them as loving and accepting citizens.
The Diversity, Inclusion and Opportunity Committee consists of:
Danny Cruz, Assistant Coach and Technical Director
George Davis IV, LouCity Midfielder
Pat Denbow, Director of Partner Strategy
Oscar Jimenez, LouCity Defender
Tim Nowak, Racing Louisville Academy Director
James O'Connor, Executive Vice President of Development
Terrence Spence, Business Development Specialist
EDUCATION
BUSINESS
YOUTH
Coming soon!