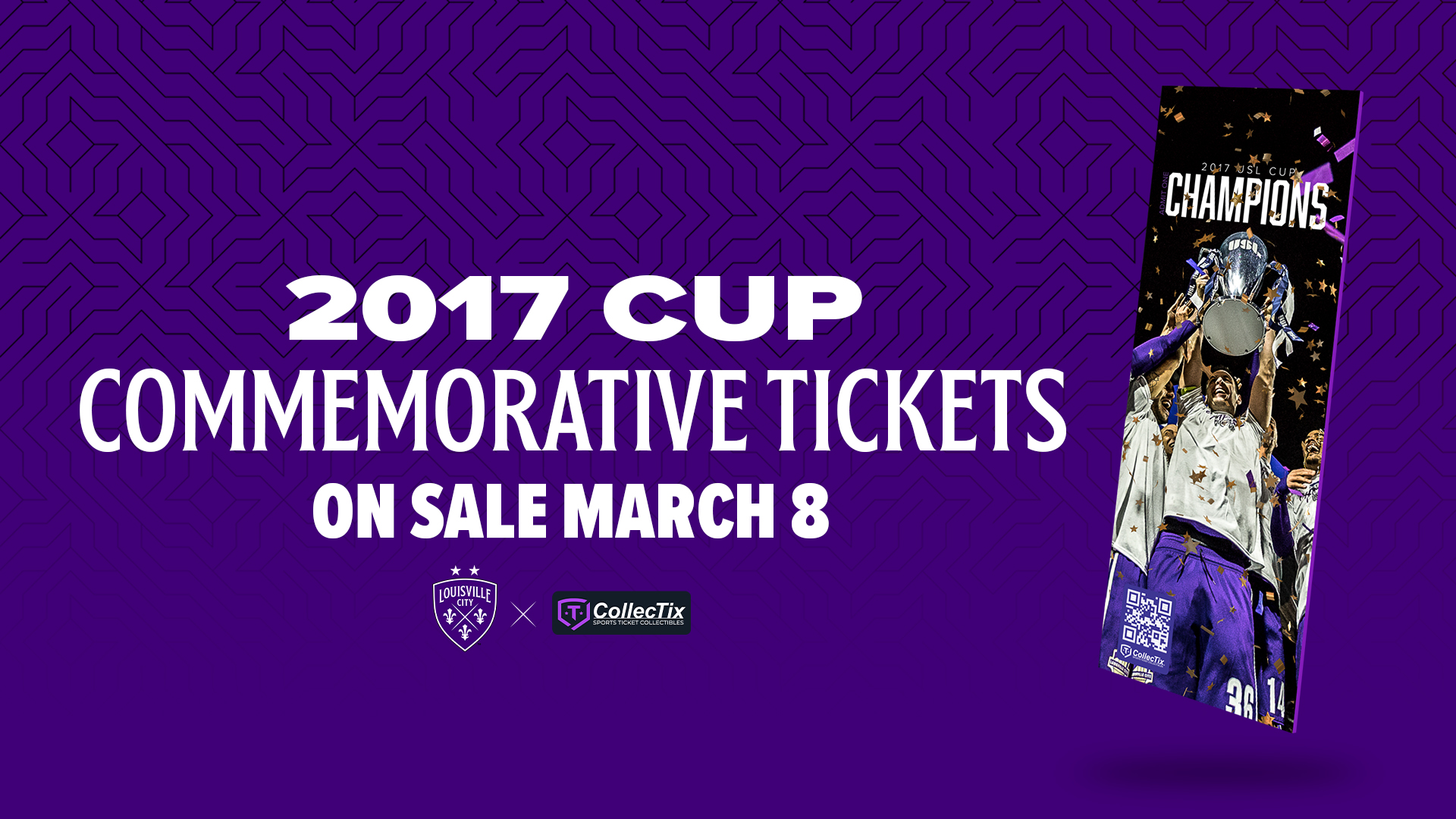 Louisville City FC, the USL Championship's most successful club since launching in 2015, has partnered with CollecTix on a new way to celebrate the team's timeless moments — and honor those ahead in the future.
A series of commemorative tickets has launched with the limited-edition collectibles both physical tickets and interactive digital recaps storing highlights and other key game information. They can also be bought and sold similar to increasingly popular non-fungible token (NFT) trading cards.
Available first was Lynn Family Stadium's Grand Opening game, a victory for the boys in purple on June 12, 2021, in front of the venue's initial 100% capacity crowd. Milestones such as LouCity's 2017 USL title win are set to follow along with other memorable games.
"We are excited to partner with CollecTix to create a unique opportunity for our fans to own some of our most memorable Louisville City FC moments digitally," said Mitch Ried, the club's senior vice president of sales. "The ticketing industry has gone digital, and the physical ticket many of us have collected in scrapbooks is now gone. Through CollecTix we feel we will keep the nostalgia of collecting tickets alive in a digital space."
Carrying more value on commemorative digital tickets are a select few "gold and "platinum" editions. The club will reward those who discover these Rare Perk digital tickets with unique or signed team gear and early access to purchase the NFT versions.
NFTs have established themselves as yet another way for fans to engage with their favorite sports. The NBA's Top Shot platform is an industry leader, while MLB has announced plans to build a similar marketplace and the English Premier League is reportedly exploring its options within the sector.
"We sought out to create the most engaging, fun fan experience when it comes to collecting game tickets," said Ron Warner, founder of CollecTix. "Our data shows that fans still seek those physical nostalgic event tickets they can hang onto. Along with the physical ticket, we wanted to also incorporate this new world of digital collectibles, which is why we created the CollecTix ticket series. With the energy and vision from LouCity, we can't wait to see where they go with the CollecTix platform."
LouCity is the first team in the USL Championship to offer the digital collectibles.