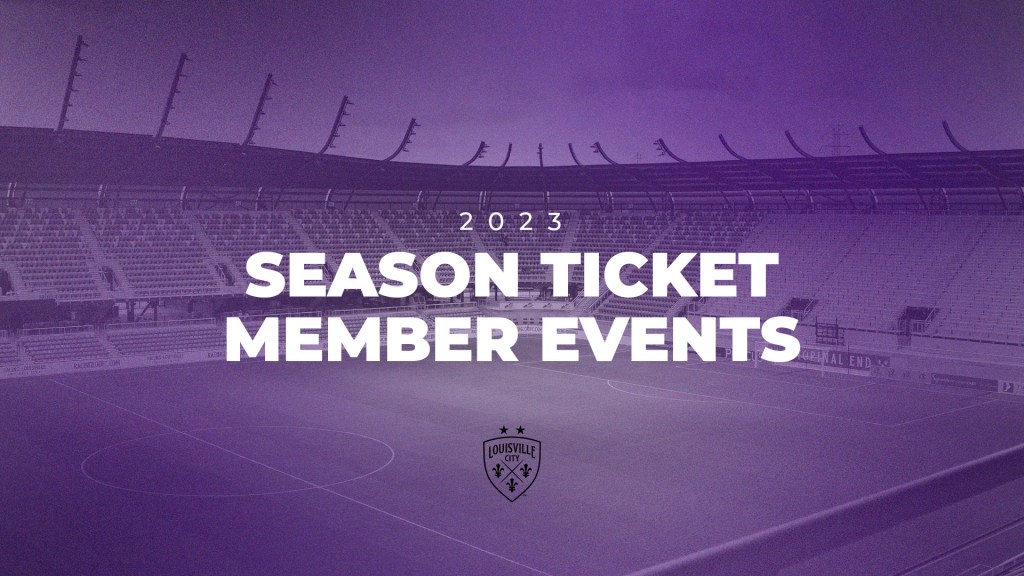 Your 2023 Season Ticket Member Events are here! We appreciate your membership and hope to provide you with the best experience. Below is a list of events we plan to bring you this season. Details for each event are in progress, and we will send out communication as soon as each is solidified. Feel free to check back regularly for updates.
***To note, the events below are for LouCity season ticket members only and are not made available to the public.
March
March 22nd – Bourbon Night with LouCity at Rabbit Hole
6 p.m. to 8 p.m.
April
April 12th – Our Tactical DNA – Film Session
6 p.m. to 7:30 p.m.
May
TBD (Details Coming Soon)
June
TBD (Details Coming Soon)
July
TBD (Details Coming Soon)
August
TBD (Details Coming Soon)
September
TBD (Details Coming Soon)
October
TBD (Details Coming Soon)
November
TBD (Details Coming Soon)
December
TBD (Details Coming Soon)